Drop Top's, Resawing, More Sawing, Land Rovers and Fallen Trees
just another day of stock sizing and bending drop tops
well, lots going on and the day started with a couple of trees down in the river, this aint really a problem but its dumping tonnes of stone on my slipway so ill have to get in there when its safer with a chainsaw.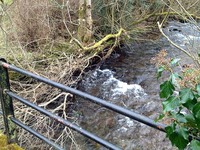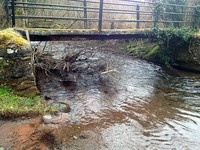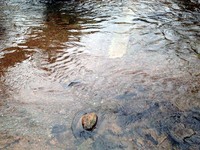 then that essential piece of country living kit conks out, the landy needs a charge so I push it down the hill and get a very, very long extension lead across the bridge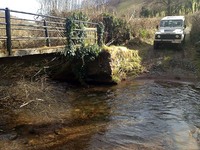 day didnt start too well, cut a top into bookmatch halves and this !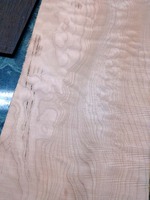 so I get to thicknessing some mahogany bodies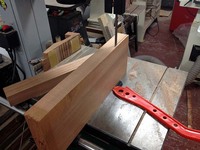 for the three drop tops im making, here matching the body halves and cut the armrests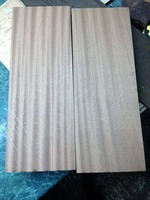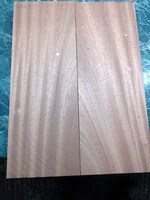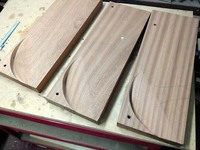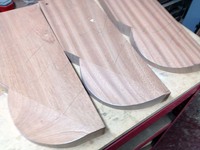 prep some necks without scarfed headstock and size a couple of pau ferro fingerboards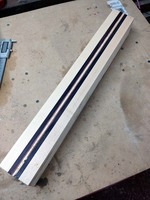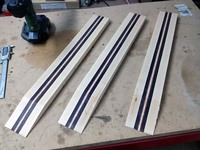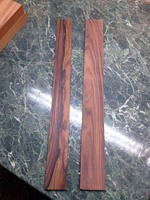 I work on the bookmatching for two of the droptops and glue the 3rd (no pic)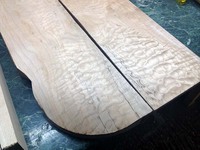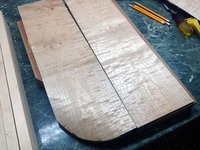 and a lovely looking burl / flame / quilt maple carve top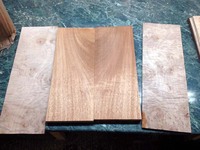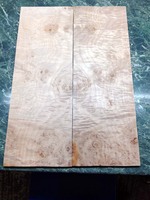 I glued up enough blanks to make 6 more necks then I set the CNC running to make a large radius caul.. this wont be ready for another few hours !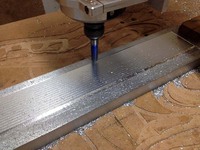 update - after waiting a few hours for the fine machining, this is the result.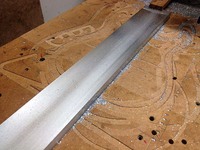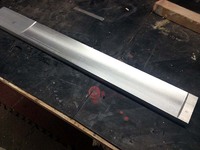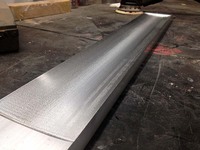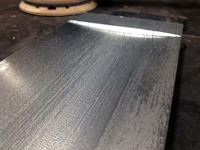 a length of perfectly radiused thick aluminium.. the guitar geeks out there will know how exciting this is ;)
J.
← Back to Diary