While my glue gently drips
all over the workshop floor.
Wasn't planning on working today but with no rugby and after a horrible nights sleep with hayfever I called off the riding for today...
so I got on with sawing a few neck blanks for customers, some S2 builds and a couple of projects I have on. Here they are all nicely angled waiting for headstocks.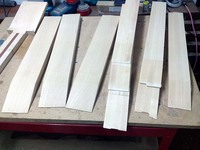 after that I get on with jointing the 3 drop tops and other quilt top jobs I have on, here we are all glued, jointed and clamped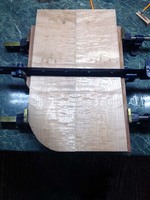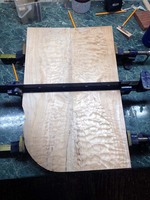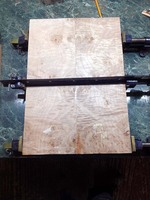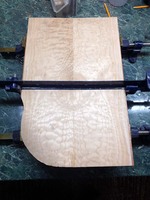 the I prep and glue the headstocks onto the neck blanks I cut earlier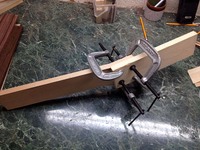 then lay everything out to drip glue on my painted floor ;)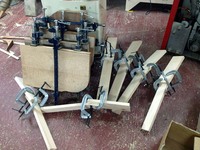 hoping to get a better nights sleep so I can get this beastie out tomorrow. Quick check over and I change the rear pads having run out of pads on both the back and front on rides previously, I take no chances..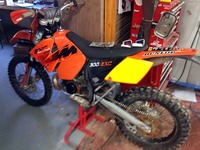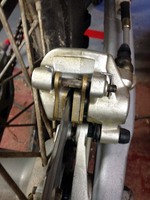 off to stack firewood now !
J.
← Back to Diary